About
Us
Know more about Avsec Resilience Ltd here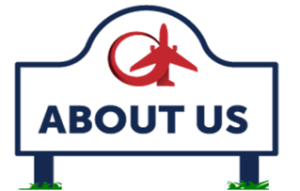 Welcome, Avsec Resilience Ltd was formed with the aim of creating a dynamic innovative aviation security and risk management provider to the aviation industry. We strive to enable industry to choose the latest products which are competitive, pioneering and adaptable to the customers business models.
Company information  

aviation security company 
Registered company name: Avsec Resilience Ltd
Trading as: Avsec Resilience Ltd
Company registered in: England and Wales, United Kingdom.
Registered address: Avsec Resilience Ltd, Chiltern House, 45 Station Road, Henley on Thames, Oxon, RG9 1AT, United Kingdom.
Company registration No: 083,497,00
Federation Small Business No: 514.43.826
VAT (GB) registration No: 219.185.224.
ICO registration No: Z35,031,95
D-U-N-S® No: 219,1852,24
UKLRP No: 100,527,90
Official website: www.avsec-resilience.com
Short URL used: http://bit.ly/AvsecRes
Website is Secure Sockets Layer:


Email domain: @avsec-resilience.com
Website favicon:  

Social media used by Avsec Resilience Ltd

Director
Stephen Ackroyd MSc FSyl CSyP
Former Head of Aviation Security for UK registered airline British Midland International (known as bmi) and covering UK carrier bmibaby prior to the closing of the respective airlines AOC in late 2012, which covered a geographical footprint of EMEA, CIS and Russia. With the respective airlines business models incorporating the full diversity of the aviation industry from cargo to charter, low cost to legacy carriers.
Stephen holds the certificate in terrorism studies (University of St Andrews), Master of Science in Security Management (Loughborough University), a Fellow of the UK Security Institute and registered Chartered Security Professional.
In addition; aviation security company 
External Instructor – International Air Transport Association (IATA), under ITDI
Associate University Lecturer – Buckinghamshire New University, UK
Aviation Sector Lead – ASIS International UK Chapter 208
About us page