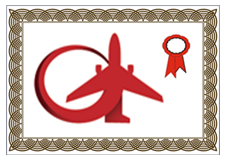 Avsec Resilience recognises the importance of Training as the acquisition of knowledge, skills and competencies. Training is a major investment designed to produce individuals with appropriate skill sets and is part and parcel of an individual's professional career development. It should consist of theoretical and practical training and broaden the individual's scope and view of his professional standing. Security training, by its very nature, should also improve leadership skills and self reliance.
Avsec Resilience is experienced in providing security Training solutions.
We are able to offer Theoretical and Practical training:
Tailored training
On-line Training

By topic or subject matter
By role
E-learning specifications

Bespoke training packages

Client specific
Role specific
Printed and electronic handouts

Advice and Mentoring

Support to Client training and security staff

Operations

Airline.
Cargo.
Off airport locations.

Policy matters

Train the Trainer
Training Project Design specifications

Threat Assessment
Risk Management
We don't rise to the level of our expectations, we fall to the level of our training." – Archilochus.
Training page