Aviation security audit & surveys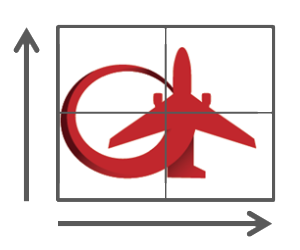 Avsec Resilience fully comprehends the detailed requirements of Aviation Security Audits and Surveys and recognises that they are not merely a box ticking exercise based on a set of compliance statements. The issues involved require a deep understanding of the multi-faceted threats to the Aviation Industry. Moreover, we understand how these can be manifested, can articulate the physical measures that can be adopted to deny opportunity, and have the insight how to combat threat scenarios should they arise.
In order to carry out comprehensive security audits and surveys, it is paramount that personnel involved have good analytical skills and possess a thorough understanding of Threat Assessment and the attendant implications. Avsec Resilience has a comprehensive practical appreciation of the factors involved:
The Threat. This can emanate from a number of sources, be it from individuals or organisations and may not always be ideologically based. The form it takes can be physical or electronic but each will be based on a coercive approach to intimidate or achieve a particular result.
Methodology. In order to understand the threat, security personnel conducting audits and surveys must give weight to all factors that could impact on their resultant recommendations. An holistic approach to possible threat scenarios is a dominant theme when assessing possible threats. Currency on technological issues and an understanding of cost benefit analysis is necessary to determine potential outcomes. Audit personnel must be conscious of the Client's strategy in such matters.
Compliance. The need to remain compliant is fundamental, to ensuring the base level standard set by the applicable Appropriate Authority is maintained as a default standard. An example of Avsec Resilience Ltd approach to compliance, can be viewed within this websites, either by looking at our legal pages (Terms and Conditions/ Privacy policy/ Acceptable use policy)  and About Us page.
Aviation security audit & surveys page